Connect to photos and text highlighting recent HOBI events.
Dr. John Craft Scholarship
DR. JOHN CRAFT GETS GOVERNOR'S AWARD FROM NATAS
HOBI board member, Dr. John Craft, is the recipient of the 2022 Governor's Award from the National Association of Television Arts and Sciences, NATAS. The Governor's Award is the highest award presented by the Academy. As the Governor's Award winner, Dr. Craft was presented with an Emmy. Craft is also a member of NATAS Gold Circle, in recognition of his fifty years in the television industry. Congratulations Dr. Craft!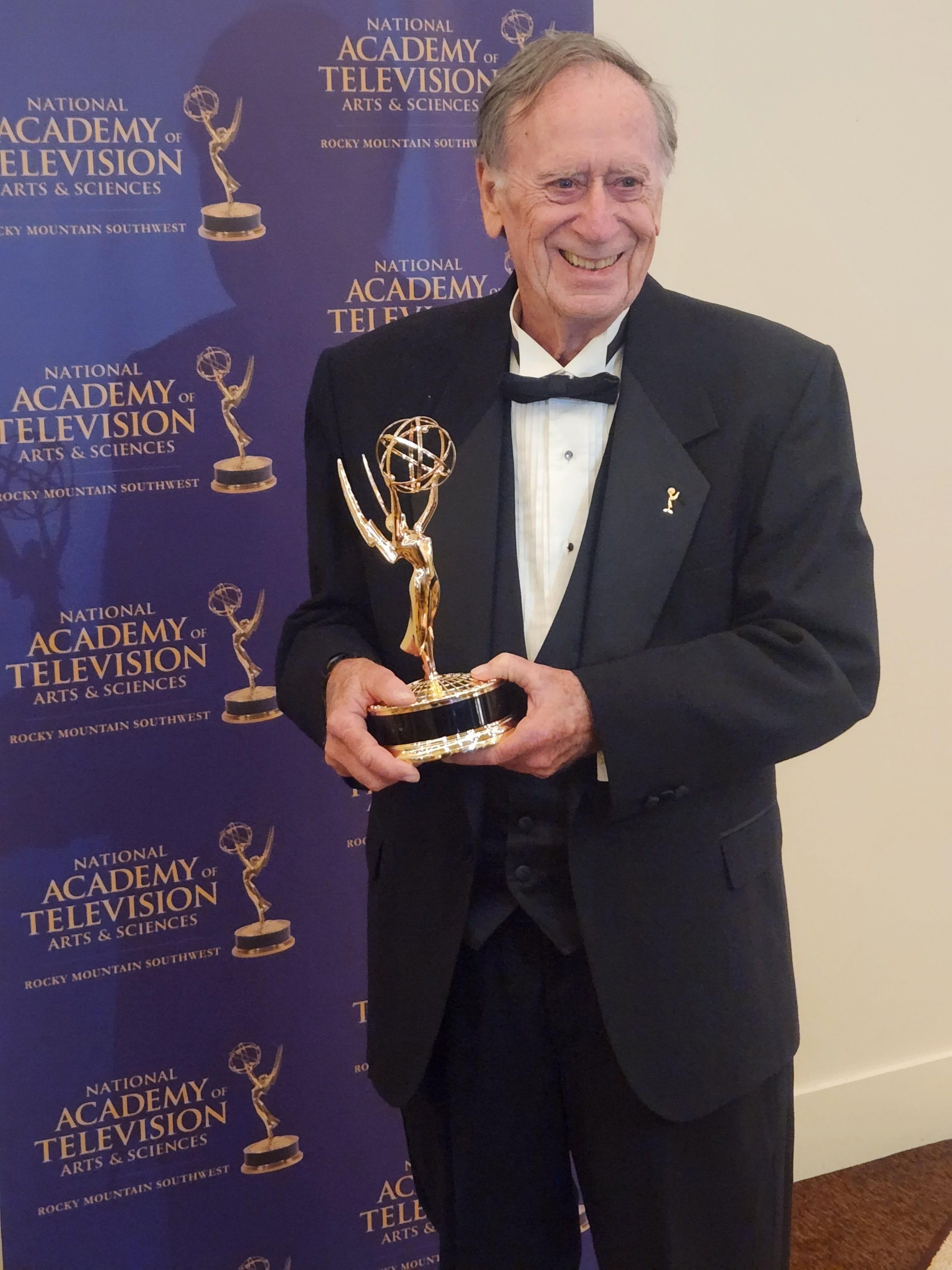 CONGRATULATIONS LARRY DANIELS
Former KNIX Program Director, Larry Daniels, was inducted into the Arizona Broadcasters Association (ABA) Hall of Fame at the ABA annual luncheon on September 28, 2022, at Talking Stick Resort.
HOBI contributor and supporter Jim West has just released a copy of his book, "KNIX - The Buck Owens Years" in a hardcover version. It will also be available for Kindle. Both are available through
Amazon
.
CONGRATULATIONS
HOBI congratulates Arizona State University student Alex Solomon. See our
HOBI NEWS
page to learn why.
KTAR RADIO
Congratulations to Historic KTAR RADIO for reaching their 100th Year in Broadcasting. At one time KTAR was an AM Station. In 2006 Scott Sutherland, Vice President and Marketing Manager, switched KTAR-AM to 92.3 FM … a very successful move.
BASKETBALL HALL OF FAME, THE LEGEND – AL McCOY
Much congratulations to legendary broadcaster Al McCoy who has been the "Voice of the Phoenix Suns" for 50 years. Not only is he a Hall of Fame broadcaster … the Suns inducted him into the "Ring of Honor" in 2017. A special unsolicited surprise from Devin Booker – a personally autographed jersey with a special message. House of Broadcasting salutes Al McCoy.
House of Broadcasting Comes to Arizona Historical Society!
On Thursday, February 24, 2022 The Arizona Historical Society hosted a gala to open their ON AIR: BROADCASTING THE NEWS IN ARIZONA display. See our
On Air
page for a selection of photos from the event. House of Broadcasting donated artifacts are featured in the exhibit at the Arizona Historical Society's (AZHS) Heritage Center, 1300 N College Avenue, Tempe, AZ. The exhibit features equipment, photos, and other artifacts that highlight the contribution Arizona broadcasters have made to broadcast news. The 1600 square foot exhibit is open to the public through July, 2023.
2021 HOBI Christmas Concert
This year's concert was held on Friday December 3rd at the Central Methodist Church at Central and Palm in Phoenix. The concert featured "Mike Chamberlin and Friends" for entertainment, prizes for raffle winners, and a silent auction. The complete program and some photos from the concert can be seen below.
Many thanks to Brian Cisek of AZTV, Channel 7!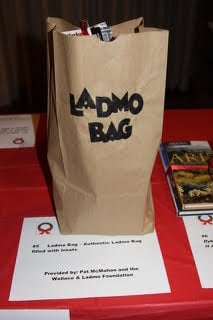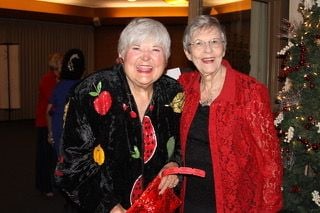 HOBI scholarship to Walter Cronkite student
House of Broadcasting recently donated to the scholarship fund we created for students attending the Walter Cronkite School of Journalism and Mass Communication at Arizona State University.
THANK YOU! HOBI's Arizona Gives Day, April 6th, was highly successful. We'd like to let you know that although the official Arizona Gives Day has passed, you can still contribute to Arizona charities, like HOBI, all year long through their website.
According to azgives.org, "Arizona Gives Day is an annual giving movement uniting nonprofits, big and small, new and established, to celebrate and increase philanthropy in Arizona through online giving. The event helps raise awareness about the critical role Arizona nonprofits play in our communities and inspires people to give generously creating a thriving and stronger Arizona for all." Click or tap on the button below to learn more.
7th Annual Holiday Concert (2020)
HOBI telecast the talented performance of the 7th ANNUAL HOLIDAY CONCERT ON Ch. 7, Cable 7, Dish/Direct 7 on SUNDAY, DECEMBER 20th at 10-11 PM. The program featured our host Mike Chamberlin with Friends Brad Perry, Alice Tatum, Pat McMahon, Mary Jo West, Al McCoy, Jan D'Atri, David Miller, Buddy Owens, Rita Davenport, and Don Woodward. HOBI Maurie Helle, Producer/Director working with Brian Cisek, Creative Director, AZTV, Ch. 7, produced the HOBI Holiday Concert. If you missed the show, or if you would like to see the program again, you can view it in the window below. After you click or tap on the window below, click or tap on the symbol just to the left of the word VIMEO at the bottom right of the window to view the video in full-screen mode. Click
here
to download the entire program to your personal computer or device.
6th Annual Holiday Concert (2019)
On Friday, December 6, 2019 The House of Broadcasting sponsored our Sixth Annual Holiday Concert, 'Featuring Mike Chamberlin and Friends'. The concert was held at the Central United Methodist Church in Phoenix. Channel 3's Jan d'Atri and Brad Perry co-hosted the event.
The concert featured a Special Performance by renowned vocalist Alice Tatum. We were also treated to musical performances by Dick Moore, Buddy Owens, David Miller, Al McCoy, Scott Helle, Jan d'Atri, and our headliner, Mike Chamberlin.
Dave Munsey recited 'Bob-Humbug', a Christmas poem. Pat and Duffy McMahon offered a short piece entitled 'Trouble At The Claus' House'. Rita Davenport performed 'Christmas Fun'. We finished the evening with a Silent Night sing-along with all of the night's performers and co-hosts on stage.
It was a very successful night. We had to add extra rows of seats to accommodate everyone. HOBI awards scholarships annually to students at the ASU Walter Cronkite School of Journalism and Mass Communication, the ASU Hugh Downs School of Human Communication, and the Eller School of Management at the University of Arizona. The concert was the annual fundraiser for the House of Broadcasting to fund those scholarships.
Take a look at some pictures from the evening and make plans to be at next year's seventh Annual Holiday Concert.
Audience members were invited to participate in both a raffle and silent auction for wonderful prizes supplied by donors, including:
KTAR News
Agnieszka Salon
Casalino Chiropractic
The Shops on Camelback
Pat McMahon and the Wallace & Ladmo Foundation
Harkins Theaters
Phoenix Suns
Al McCoy
The Arizona Cardinals
Fry's Food Store
Leidian Mitchell Salon
Lin Sue Cooney
Sweet Stops Divine Desserts
The Arizona Diamondbacks
The Gladly Restaurant
House Of Broadcasting
KPNX-TV/Channel 12
Trader Joe's
The Phoenix Zoo
KPHO & KTVK Arizona's Family
Jim West
Hubbard Broadcasting
Arizona Highways Magazine
HUGH DOWNS SCHOOL OF HUMAN COMMUNICATION SCHOLARSHIP AWARD
On Friday, April 28 2019 Board members Maurie and Wendy Helle and Steve and Dorothy Glueck attended the Hugh Downs School of Human Communication Scholarship Awards at the Devil's Oasis. Although HOBI scholarship recipient Lindsay Lohr could not attend because she was studying abroad, the Hugh Downs personnel had the opportunity to honor the HOBI members for providing an Endowment to the School.
SCHOLARSHIP CELEBRATE LUNCH
On Friday, March 22, 2019 Board members John Craft, Lynda Gallagher, Steve Glueck and Mary Morrison attended the Walter Cronkite School of Journalism and Mass Communication annual Scholarship Celebrate Brunch. Our recipient is senior and graduating Hayley Brand from Chattanaga, Tennessee. She prefers to do documentaries and work behind the camera. She already has a job.